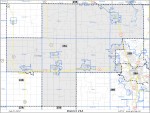 Minnesota's house district 25A covers the eastern side of Dodge county and the northwest corner of Olmsted county.
A detailed map is available by clicking the overview map image.
Not sure if 25A is your district? Use the Secretary of State's Poll Finder to provide your address and get your district near the lower left corner of the result page.